Roving Miracles
Gala Emcee
Stage & TV
Entertainment
For
All Occasions
Indiana Most Popular Ventriloquist Entertainer
Ventriloquist Show by Bill DelMar: Magic & Comedy for All Ages
In Louisville, Nashville, St. Louis, and Indianapolis, ventriloquists are making headlines and breaking records on television. But still, most people have never been a part of a live ventriloquist performance. Ventriloquism, despite its popularity, is a complex art to master. That is why there are only a few experienced and professional Ventriloquism entertainers in Evansville. At Blackbird Entertainment, we present the award-winning magic and ventriloquism for everyone and aptly for every occasion. Bill DelMar has been offering the sidesplitting comedy and magical shows for parties and events since 1974.
Why Should You Hire Bill DelMar for Magic & Comedy Shows?
Ventriloquism can make any event memorable. This is because after a specific point, people don't want to see the repeated entertainment, and everyone looks for something special and unique. Hire Bill DelMar, Indiana's best ventriloquist in Evansville to make the entertainment most memorable. Bill DelMar is an artist who paints upon the canvas of the imagination. Bill DelMar presents a delightful flair for his audience with his unique humor, charisma, and style.
What Event Types are Ventriloquists Hired for?
Whether you need a ventriloquist for a corporate event, birthday party, wedding, or any other gathering, Bill DelMar provides you with the best entertainment that you and your guests will remember for a long time. With his comedy magic, he has become one of the most popular ventriloquists in Evansville.
Events are meant to be enjoyed by each and everyone present there. So, let's come together to bring a smile on everyone's face. For your events, Bill DelMar brings everything with him, like props, tables, and sound system, to help in making your event a big success. Contact him to book your date.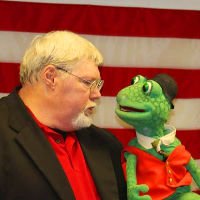 "Bill delivered a fantastic performance. We were in awe of his abilities! We will definitely have him again!"
Lockey Rodden,
St. Mary's Hospital
""You put on a great show Bill, and I'll have to say you were the best that we ever had. My face still hurts from laughing so hard."
Bob Avery,
State Farm Insurance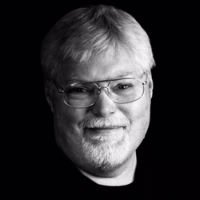 "I am pleased to highly recommend Bill DelMar, Magician and Entertainer, as an asset to any event for your organization!"
Susan F. Donahue,
Coca Cola Corp.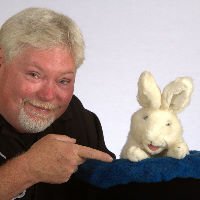 "We received one of our highest ratings on our score card after your performance at our annual dealers Convention!"
Jim Sacks VP,
Emergency-One Inc.